The Art of Product Management: Lessons from a Silicon Valley Innovator collects the most popular Product Bytes columns from 2002-2008 with additional commentary and forewords by Professor Henry Chesbrough and David Strom.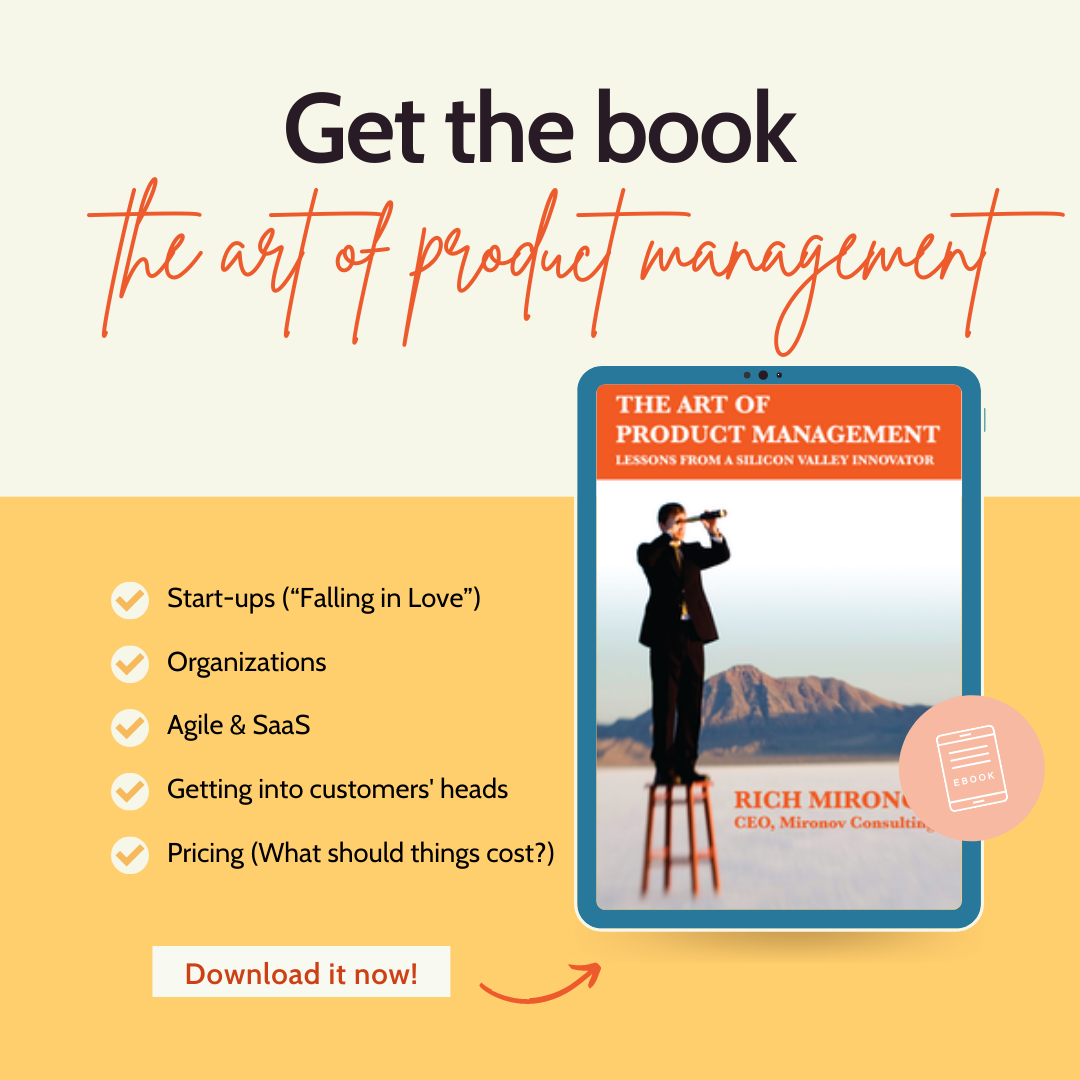 The 5 topics covered include many of the meta-issues about product management: how to "think" about PM rather than how to "do" individual PM tasks and projects. Readers are likely to recognize themselves and their daily process struggles in many of these pieces.
A Kindle version and iPad/iTunes version are also available. The Apple format has a slightly updated intro and bio.