After decades of in-person classes, workshops and event keynotes, I'm now offering my first real-time remote course.  (Expect additional topics over time.)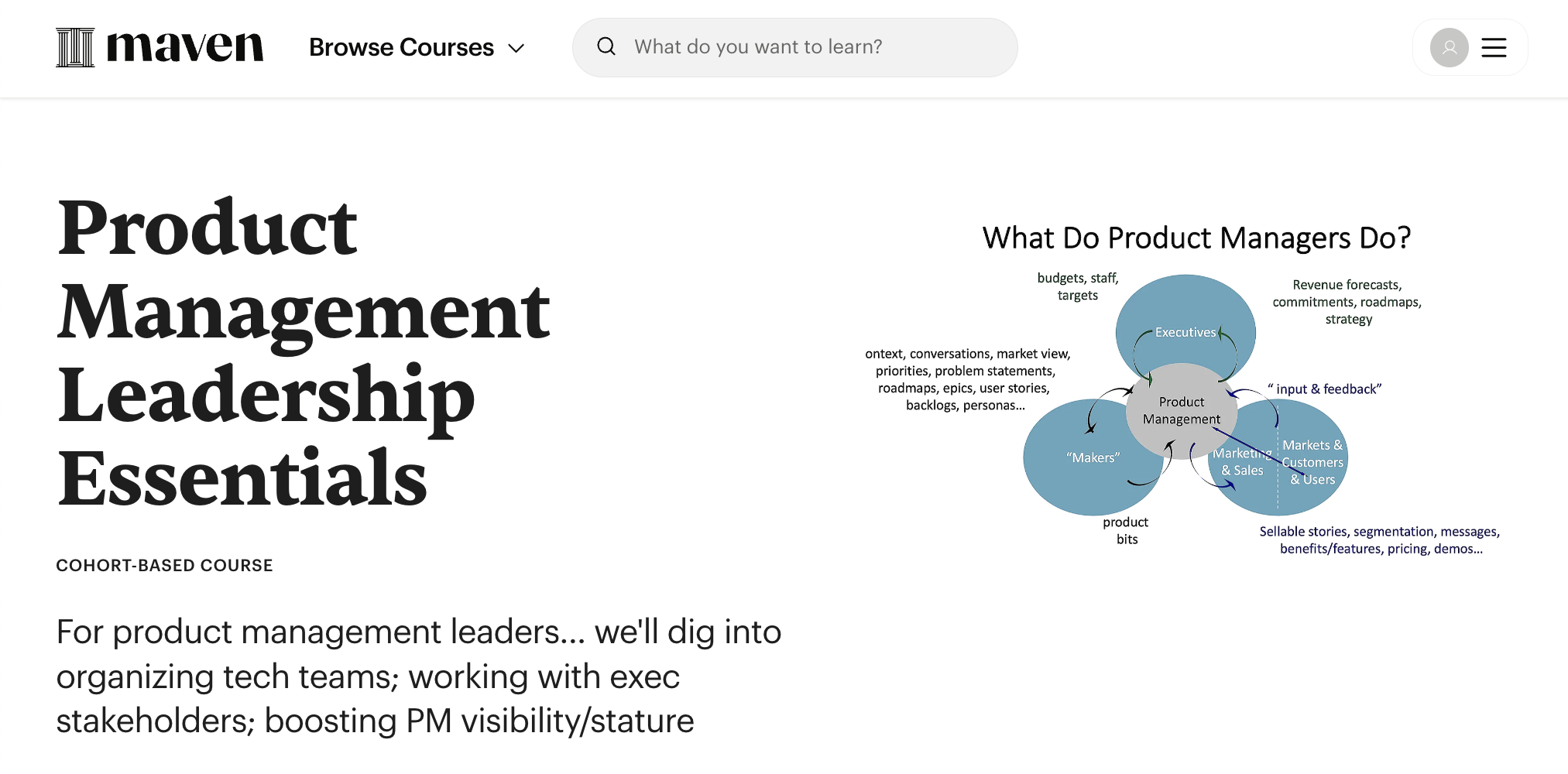 First up is a seminar-style "Product Management Leadership Essentials" source. Based on 150+ responses to a recent survey, I'll be covering these three topics:
Organizing product / development / design teams
Creating internal visibility for product work and wins
Managing priorities and buy-in with sales/marketing/other execs
You can sign up here, or see the course description and syllabus here.
Ideal attendees are currently running a product management organization (rather than aspiring product managers).  And to make it a safe space for complex organizational discussions, we'll apply the Chatham House Rule ("participants are free to use the information received, but neither the identity nor the affiliation of the speaker or other participant may be revealed" aka "What happens in workshop, stays in workshop.")
Dates for our "beta" cohort are May 31th, June 7th and June 14th from 8am-10am Pacific.  (We'll vary start times for later cohorts so make this more worldwide-friendly.) And this first cohort will be deeply discounted, in return for lots of feedback and improvement ideas.