ProductPlan hosted a live webinar…
When: Thursday, 23 August, 11am Pacific/2pm Eastern
Topic: 10 to 10 Million: Navigating Growth as a Product Manager
Panel: Daniel Elizalde, Rich Mironov, Jim Semick
Recording of the webinar
---
The job of a product manager can be challenging at even the most mature companies. But how do you successfully manage products at a company experiencing rapid growth? When business is booming, new challenges arise for getting features to market faster, scaling quickly, and differentiating your products from competitors.
This event brought together an expert panel of Daniel Elizalde, Rich Mironov, and Jim Semick with answers to live and pre-submitted questions.
Topics included:
How to adjust your product planning process to keep pace with growth
Best practices for managing and developing increasingly popular products
Tips for navigating market uncertainty, aggressive competition, and rapid growth
---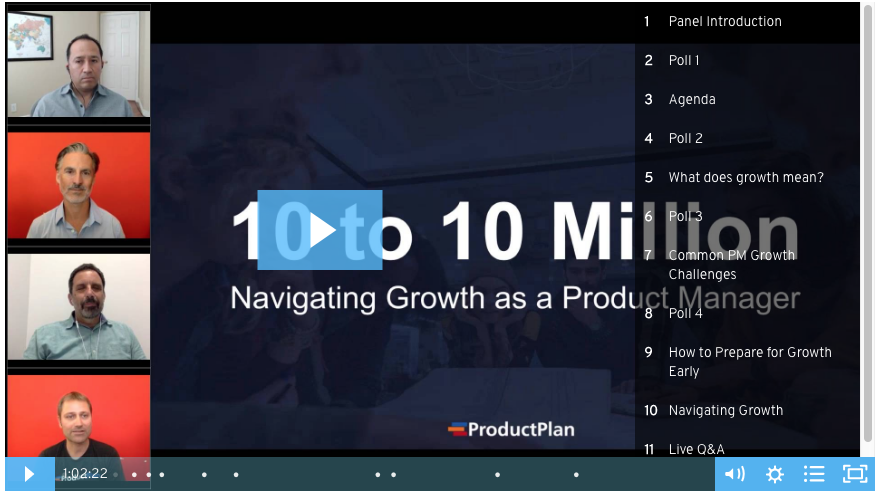 ---
Daniel Elizalde – With nearly 20 years of experience as a Product Leader, Consultant, and Software Engineer, Daniel is an expert in IoT and Product Management. He has worked for a wide variety of companies, ranging in size from Fortune 500 status to growth-stage startups. Today, he works closely with companies implementing end-to-end IoT solutions, and he teaches a product management course at Stanford Continuing Studies.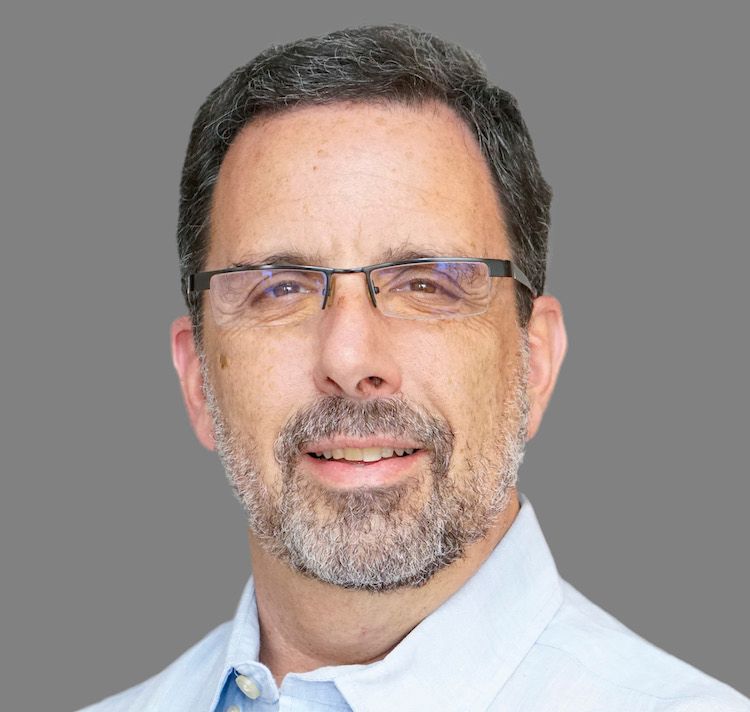 Rich Mironov – A seasoned tech executive and serial entrepreneur, Rich has been the "product guy" at six startups including as CEO and VP Product Management. To date, Rich has consulted to more than 100 tech companies on product organization, product leadership, and scaling for growth. In 2008, he authored, "The Art of Product Management," a highly regarded work in the product management space.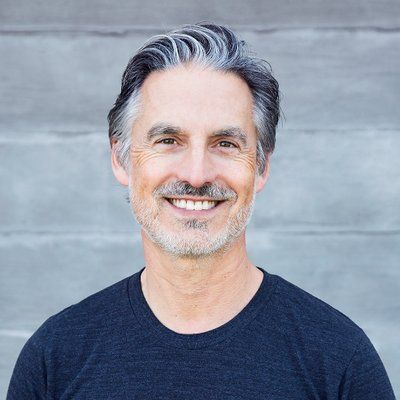 Jim Semick – For more than 15 years, Jim has helped launch and scale products now generating hundreds of millions in revenue. He was part of the founding team at AppFolio, a vertical SaaS company. Prior to AppFolio, Jim validated and helped launch GoToMyPC and GoToMeeting (acquired by Citrix). Today, as co-founder and Chief Strategist at ProductPlan, he is a frequent speaker on product management and growth related topics.