I spent a week in early December with the Brainmates team in Sydney and Melbourne Australia, waving the flag for startups and product management organizations. With a day off for tourism, I also had a change to see the power of "free!" in a non-tech entrepreneurial setting.
Justine and her team at "I'm Free Walking Tours" offer free two-hour sightseeing strolls for visitors. No reservations, no advance sales, no commitments, no friction. Their tour guides are at City Hall every day in bright green logo shirts to lead 10:30AM and 2:30PM tours for whoever shows up and offer truly free tours, but (no surprise) there's some potential revenue.
Before starting out, Justine nicely positioned the service. "We'll be spending the next two-plus hours learning about Sydney's history and architecture, and this really is a free tour. Of course at the end, if you want to tip us what you think the tour was worth, we'd be very appreciative. Paid tours normally charge you $35 or more for just one hour."  Anchoring against paid competitors helped set pricing expectations.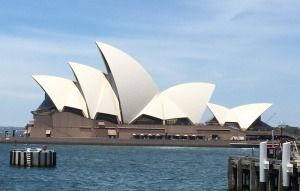 This is a low-cost model, driven by strong SEO, free logo'd tourist maps, and no need to split bookings with travel service intermediaries. It depends on sizable crowds – 60+ people the day I joined, split into two groups – and a reasonable portion of participants following for the entire tour.
The psychology of "free" is important here. Charging even $1 AUD in advance would have required tourists to find a website or travel intermediary offering the tour, get over their commitment concerns, do an online transaction, and show up on time. Unhappy (or lost/late-arriving) buyers might demand refunds. Having a nominally free service lets tourists adopt a more laissez-faire attitude about how much planning they want to do.
Of course, these kinds of tip-based services have their challenges. Right now, it's summer in Australia and Sydney is thick with tourists. A no-reservation model means that someone from I'm Free has to show up at 10:30AM and 2:30PM even during the off-season, rain, hail or shine. And leading a group of two (instead of twenty) is probably a loss-making proposition. But this group has been guiding tours for five years, and presumably has a decent capacity planning model.
FYI, thinking more like an appreciative product manager than a tourist, I handed over $40 AUD for the city history plus the pricing lesson.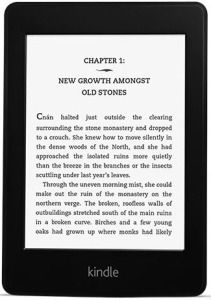 Some competitive tech segments have similarities, where what you give away is as important as what you sell for revenue.  Thinking about players and incentives in the e-book market… Amazon gives away free readers on all major computing platforms (PC, Mac, iOS, Android…) and aggressively prices their Kindle devices since they make their revenue on e-books themselves. Apple has incentives to discount e-books but limit file formats to Apple-only devices, since their most important revenue comes from selling iDevices. And Google wants the world's literature to be completely free, indexed and discoverable, unencumbered by ownership or royalties – since they earn their money on search, ads, personal profiles, maps, and general online activity. "Free" Android and low-cost Chromebooks force down the price of all computing devices so that Google can match more "free" information with more ad-targetable users.
SOUND BYTE
"Free" is a very powerful pricing tool. But make sure you know what you intend to sell/upsell alongside your free offering, and that customers/users will somehow pay for your value.