What: Understanding Enterprise Product Companies
Host: Lean Product & Lean UX Silicon Valley meetup
When: Tuesday, 22 May 2018
Where:  Intuit Building 6, 2750 Coast Ave, Mountain View, CA 94043

Companies building enterprise tech products are different from companies building mass consumer tech.  Large-ticket deals, long sales cycles, name-and-face customer relationships, and complex buying processes shape what we build and how we bring it to market.
Having a hundred customers each spending $1M/yr is a radical departure from a million customers each spending $100/yr. We had a lively session about how this changes company-wide behavior and how it shapes product management.
Video:
---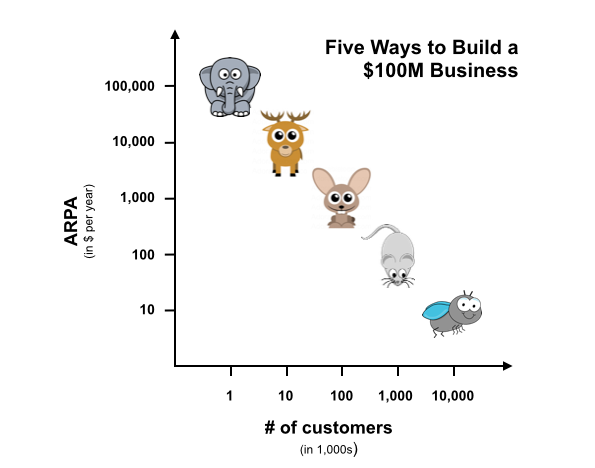 Thanks to Christoph Janz for this thoughtful picture (at left) and discussion about how consumer companies scale differently from SMB and enterprise companies.  It was a perfect jumping-off point for my talk.
And thanks to Pendo, whose good-natured sales team smiled through my exaggerations of product-versus-sales conflicts.
Lean Product & Lean UX Silicon Valley meets monthly in Palo Alto, focused on best practices in Product Management, Lean Startup, UX Design, and Agile development. The group is for product managers, designers, developers, analysts, marketers and others that are passionate about learning and applying the latest tools and techniques to build great products.