What: Understanding Enterprise Product Companies
Host: PMC, the Pacific Northwest Product Management Community
When: Monday, 25 March 2019
Where: Galvanize, 111 South Jackson Street, Seattle, WA 98104
Cost:  Free for Members, $15  for Non-Members.
---
Companies building enterprise tech products are different from companies building mass consumer tech.  Large-ticket deals, long sales cycles, name-and-face customer relationships, and complex buying processes shape what we build and how we bring it to market.
Having a hundred customers each spending $1M/yr is a radical departure from a million customers each spending $100/yr. We had a lively session about how this changes company-wide behavior and how it shapes product management.
Understanding Enterprise Product Companies from Rich Mironov
---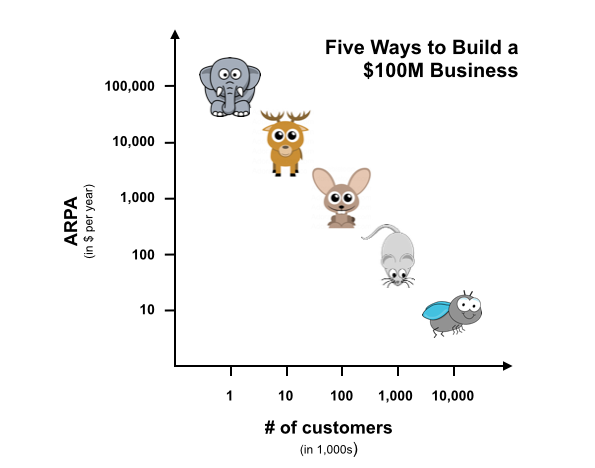 Thanks to Christoph Janz for this thoughtful picture (at left) and discussion about how consumer companies scale differently from SMB and enterprise companies.  It was a perfect jumping-off point for my talk.