Steven Haines hosts Sequent Learning's podcast.  I was able to join him for this episode (#17) focused on the symptoms of missing (or weak) product leadership, and its impact on individual product managers.
We talked through some of the symptoms ("shipping your org chart," inability to say no to sales requests) and coping strategies for individual product managers.
We also highlighted the need for non-product executive to recognize the need for leadership-level product experience and mentorship.  When filling or recruiting for Director/VP product roles, its essential to look first for candidates with actual product management expertise, rather than execs from other functional areas.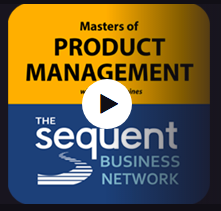 Listen to the podcast (17 minutes)
FYI, I had been thinking about this topic for some months, and Steven's podcast pushed me to finish more related thought on 7 Ways to Know That You Need a Head of Product.