Imagine that you're the Director of Product Management at a commercial software company (i.e. one that builds and ships software for money). You're a couple of months into an agile/scrum migration, and your product managers are having trouble keeping up with the new pace and product owner responsibilities.
They are predictably stretched by deeper and more frequent engagement with their dev teams (sprint planning, backlog grooming, standups, epics, stories, accepting completed stories, retrospectives…). The smart members of your team guesstimate that agile demands 40-60% more total work than the old waterfall model.
You're considering a request to your boss for additional product management headcount, but know that she will immediately go to your peer (VP Development) to get his reaction.
So you ask him first. How do you think he'll respond?
"Of course! I really understand what product managers do, deeply appreciate your team, and see that agile pushes them even harder. I'd wholeheartedly support more headcount for product management."
"Our products are pretty technical, and some of your folks are tech lightweights. Rather than growing your department, let's team on this. My software architects and development leads can do more of the story writing and acceptance, with product managers staying high-level."
"Oops, forgot to tell you: I've already put in a headcount request for my own product owners to report up through Engineering. They'll ask product management for suggestions about broad business objectives."
"We went agile a year ago, and have been ignoring MRDs ever since. Interesting that your folks never noticed."
"Remind me again which group you run. Product marketing? Project management?"
Not sure what his answer would be? Get out of your chair right now and find out.

Your product managers need to be shoulder-to-shoulder with their development brethren: buffering outside interruptions, positioning the benefits of complex technical features, and constantly gathering incisive customer/market/competitive feedback. If Development doesn't know and respect your team, you have a much bigger problem than staffing levels.  Consider yourself the chief salesman for why-product-management-matters and we-add-value-every-day.
Generalizing…
As a Director, you need to maintain honest, effective relationships with key peers.  For product management, that typically includes Engineering, Sales and Marketing.  You need to know what these folks think – especially where there's conflict.  It's part of your job to make sure they understand what your team does, how it helps them be successful, and ways they can be better "customers."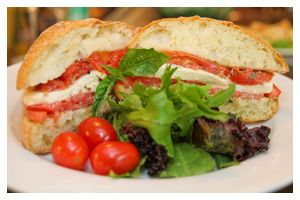 I'd recommend periodic one-on-one working lunches, off-site, loosely structured like retrospectives.  "What's going well?  Who on my team is especially good or useful, and why?  Areas for improvement?" Wherever possible, Directors try to resolve serious issues among themselves instead of escalating.
Sound Byte
Directors need to build and maintain strong relationships with their peers.  When specific problems occur, they already have mutual trust and good communication – so can focus on the issue at hand.